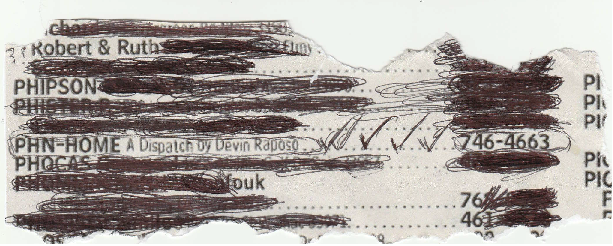 PHN-HOME
A downloadable dispatch for Windows, macOS, and Linux
Got your number.

A dispatch by yours truly.

(you will know you've finished the game when you return back to the title screen.)

Download
Click download now to get access to the following files:
Comments
Log in with itch.io to leave a comment.
Die Bewertung meiner Zuschauer auf Twitch lautet: "Ich fühle mich anders"
Dieser Aussage kann ich vollkommen zustimmen. Durch aus eine meiner interessantesten halben Stunden meines Lebens seit Corona, danke!
I played this game through the Bundle for Racial Justice and Equality. That one part with the phones on the walls took so long! I eventually found them all on the fridge. I'm glad I stuck with it, it was fun!

i loved it, but what was the solution to picking up the correct phones in the correct order? i couldn't find any logic behind it.
Atmosphere is really good. The flashing lights warning really spooped me, I was super paranoid for a jumpscare the whole time and had to stop partway through, take an ice cream break, and turn off the flashing lights even before they came up. After a certain point when things started getting REALLY [], I wasn't sure what to do anymore. Though I got something to happen once at that point, I wasn't sure if there was anything else or if that was it, so I quit.
Thanks for playing. The game has an end, which you'll know you've reached when it kicks you back to the main menu screen.
Super strange game. It was a weird experience, haha. Thanks!
A truly bizarre experience. I could hear the phones ringing in my ears even after I was done with the game lol

Show post...

damn so creepy